Perth Contact
Free call ph 1300 960 616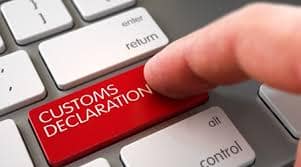 When importing goods to Australia engaging a knowledgeable customs broker & freight forwarding service is crucial to saving time and money, as they bring together critical business information, that allows importers to clear their goods safely, securely and quickly through the wharf, Customs and or Quarantine.
By using an expert customs broker and freight forwarder is the most efficient way to ship your goods, they have extensive systems & knowledge to arrange transportation services such customs clearance and or ocean shipping on cargo ships, trucking, expedited shipping by air freight, and moving goods by rail.
Choosing our expert team are the best option for your air or sea freight customs clearance & forwarding requirements, we will deliver on time & budget. Our service provides you with real time, on-line information when and where you need it.
 We are a customs brokerage and a forwarding agency offering comprehensive worldwide, door-to-door shipping for importers and exporters. We always go the extra distance ensuring your cargo is cleared and delivered on time every time.
Formed in 1982, we have been successfully trading for over 39 years. Our continued growth is attributable to a strong company management and financial stability. Our commitment to service excellence has established us as Australia's leading import & export freight forwarding service provider. 
World Wide Customs and Forwarding Agents
133 Pilbara Street
Welshpool WA 6106
Free call 1300 960 616 
E-mail sales@wwcf.com.au